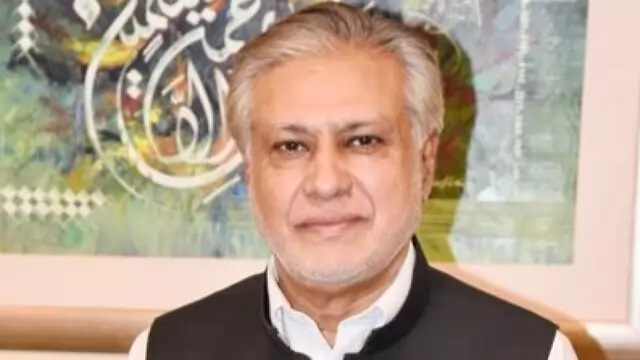 Pakistan Finance Minister Ishaq Dar was in Washington for talks with international lenders. He was heckled at the airport and called thief and liar.
---
Pakistan is also reeling under a severe electricity crisis with both urban and rural areas across the country facing extended power outages
---
Prices of all petroleum products went up by about Rs14-19 per litre after the decision came into effect from midnight on Thursday
---
This year, Pakistan is scheduled to return $1.1 billion of Paris Club debt out of the total of $10 billion. Some $400 million of Japanese debt is maturing this year, followed by $300 million of France, $200 million of the US...
---
The country's external debt servicing rose to $10.886 billion in the first three quarters of 2021-22 compared to $13.38 billion in the entire FY21
---
The Higher Education Commission's acting chairperson Dr Shaista Sohail, in a circular to the vice-chancellors of public sector universities has asked them to take a "leadership role and think of innovative ways to...
---
Questions over the clout of Pakistan's all-powerful Army are arising as Imran Khan is taking on General Qamar Javed Bajwa and his top aides publicly. Nawaz Sharif had also taken on the Army but never as blatantly as Khan,...
---