The Manipur Home Department issued the extension of the ban in response to concerns that certain antisocial elements may exploit social media platforms to distribute images, hate speech, and sensitive videos, which could...
---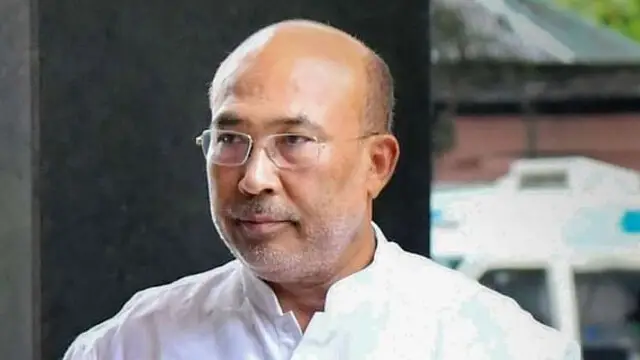 Earlier, the Manipur government headed by CM Biren Singh in September had submitted a status report on the recovery of arms and ammunition stolen from the police and state armouries.
---
Two youths including a man and a girl went missing on July 6 and later on September 25 the photos of their bodies surfaced which led to violent protests by students in Imphal, Manipur.
---
Earlier, a police officer was killed in Moreh in the ethnic-violence hit Manipur after he was shot at by suspected militants.
---
Manipur Chief Minister N. Biren Singh remarked that the apprehension of Chin Kuki Liberation Army (CKLA) operatives and the retrieval of weaponry once again underscored a transnational conspiracy directed at destabilizing...
---
More than 100 students in Manipur's Imphal area were injured in clashes with security forces earlier this week and two of them were seriously injured with pellet bullet wounds and are being treated in the hospital currently.
---
Manipur Chief Minister N Biren Singh said that he is saddened by the 'cold-blooded killing' of a police officer.
---
Fresh violence broke out in Imphal Valley over the death of two youths whose viral pictures caused widespread protests in Manipur. Earlier, a mob vandalised the DC office and set on fire a BJP office in Thoubal district.
---