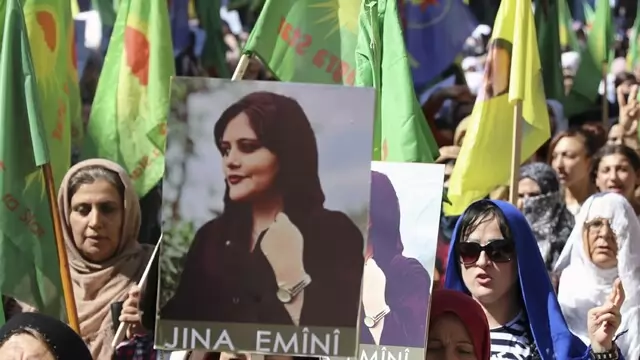 Many important events including the war in Ukraine took place in 2022. But for me the top stories were those of women's resistance in Iran and Afghanistan. Women were the talking point in international forums across the...
---
The execution comes as other detainees also face the possibility of the death penalty for their involvement in the protests, which began in mid-September, first as an outcry against Iran's morality police.
---
The strait is located at the mouth of the Persian Gulf and is crucial to global energy supplies, with about a fifth of all oil traded at sea passing through it.
---
Iran is one of the world's top executioners and typically executes prisoners by hanging. Majidreza Rahnavard's hanging comes just four days after the regime executed the first detained protester, Mohsen Shekari.
---