Over Rahul Gandhi's disqualification from representation in Wayanad, Congress workers, and youth wings staged strong protests on Saturday, including burning an effigy of Prime Minister Narendra Modi.     
---
After Malappuram, fresh measles cases have been reported in neighbouring Kozhikode district in north Kerala
---
The minister also issued directions to all district authorities to step up the dengue preventive measures as the state has been receiving monsoon rains which may lead to water logging in many places.
---
Kerala police on Sunday arrested more than 2,500 people across the state, Launching a massive crackdown on anti-social elements.
---
The pythons were initially seen amongst the bushes on the bank of the Canolly canal at Karaparamba area in the city suburb, official said.
---
In Wayanad district, nine people had been arrested after banned drugs were seized from a resort at Pulpally.
---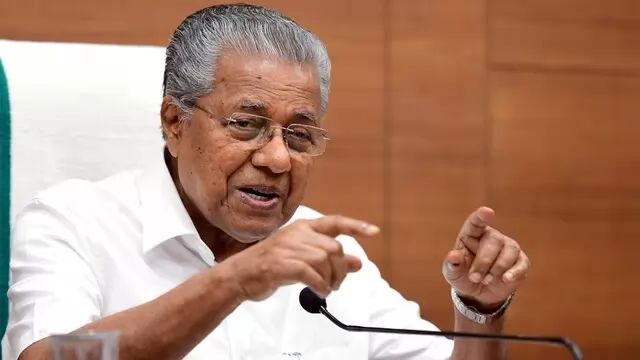 Vijayan, while inaugurating the super speciality block at the Government Medical College hospital here, said the health indices of the state are "at par with the developed nations" of the world.
---
The 4-day festival will be held on the beaches of Kozhikode
---