San Antonio Spurs' 19-year-old debutant Victor Wembanyama has already evoked comparisons with all-time NBA greats like Michael Jordan and Kareem Abdul-Jabbar, and is being considered as the most exciting basketball talent...
---
Seats are fast filling up as LeBron James nears Kareem Abdul-Jabbar's NBA scoring record and some will have an up-close view, with their feet on the very hardwood where the history-making shot happens.
---
LA Lakers' LeBron James is now 63 points away from breaking Kareem Abdul Jabbar's NBA career record, 38,387 points.
---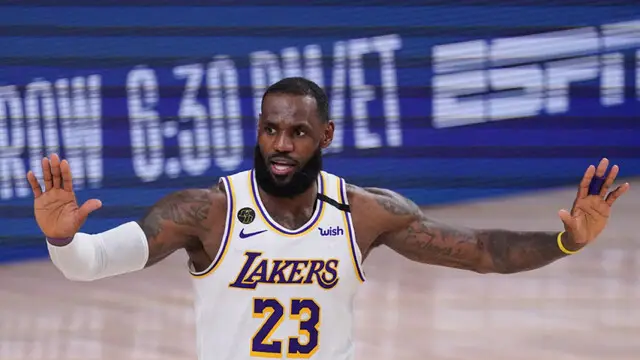 The 38-year-old superstar announced his intentions on stage at The ESPYS on Wednesday night after accepting the record-breaking performance award for becoming the NBA's career scoring leader.
---
LeBron James had 27 points to go with nine rebounds and six assists as he continued to close in on Kareem Abdul-Jabbar's record total of 38,387 points.
---
Lebron James is entering his 20th season in the NBA as he nears the scoring record set by Kareem Abdul-Jabbar.
---
LA Lakers' LeBron James pushed his career total to 38,388 points on Tuesday night and broke the record that Kareem Abdul-Jabbar held for nearly four decades.
---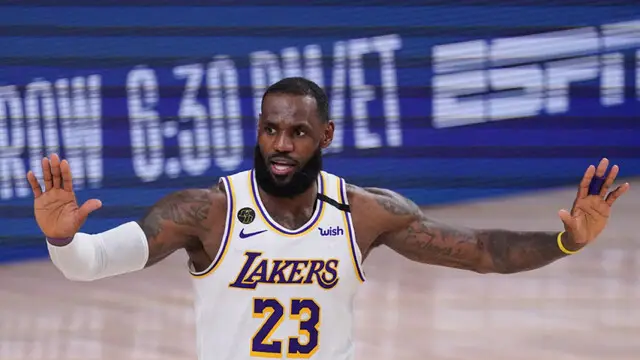 American basketball great LeBron James has agreed to a two-year, USD 97.1m contract extension with Los Angeles Lakers in NBA.
---