Power Minister R K Singh on Thursday said the area of subsidence in Joshimath was 15 km upstream from the components of the Tapovan-Vishnugad hydropower project and there were no signs of sinking of ground around its tunnel...
---
The video is being shared as a hydropower project close to Joshimath has come under criticism. It has been alleged that the heavy construction and drilling of a tunnel into the Earth as part of the hydropower project has...
---
Joshimath is sinking gradually with huge cracks developing in houses, on roads and fields. Many houses have tilted and are sinking, locals said
---
In a resolution passed at the roundtable organised by the Swadeshi Jagran Manch (SJM), experts termed as "inadequate" the steps taken to deal with the prevailing situation in subsidence-hit Joshimath.
---
Badrinath shrine's head priest Easwaraprasad Namboothiri said we should not destroy our sacred land and that it should be protected. Joshimath falls on a key pilgrimage route and serves as a gateway to Hindu shrine of...
---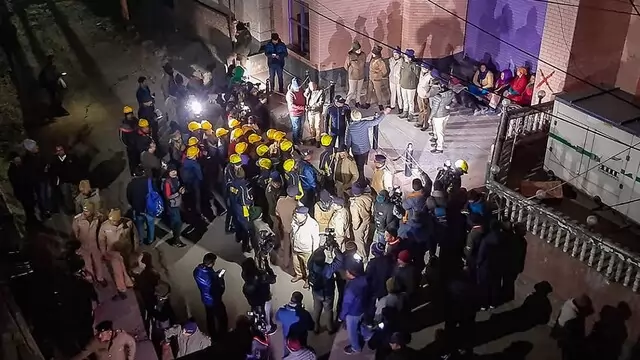 The administration started preparing for the demolition of two precariously standing hotels in subsidence-hit Joshimath in Uttarakhand
---
The Centre on Tuesday set separate deadlines for the reports that various experts groups are preparing on the Joshimath crisis. Experts from different institutions are conducting geophysical and hydrological studies of the...
---
The number of subsidence-affected homes rose to 678 while 27 more families were evacuated to safety, a bulletin from the Disaster Management Authority in Chamoli said, adding so far 82 families have been shifted to safe...
---