PDP president Mehbooba Mufti was criticized on Sunday by BJP leader Kavinder Gupta for supporting Yasin Malik and for her alleged links to "anti-nationals and violence mongers."
---
Yasin Malik, who is chief of the banned JKLF is undergoing a life sentence in a terror funding case, informed CBI court that he has requested for cross examination of witnesses himself, and would sit on a hunger strike if...
---
Separatist Yasin Malik told Delhi Court that he was not contesting the charges levelled against him in a case related to alleged terrorism and secessionist activities that disturbed the Kashmir valley in 2017.
---
Five Jammu & Kashmir Liberation Front terrorists were freed to secure Rubaiya Sayeed's release.
---
Yasin Malik, chief of the banned JKLF who has recently been sentenced to life imprisonment in a terror funding case, is an accused in the Rubaiya Sayeed kidnapping case.
---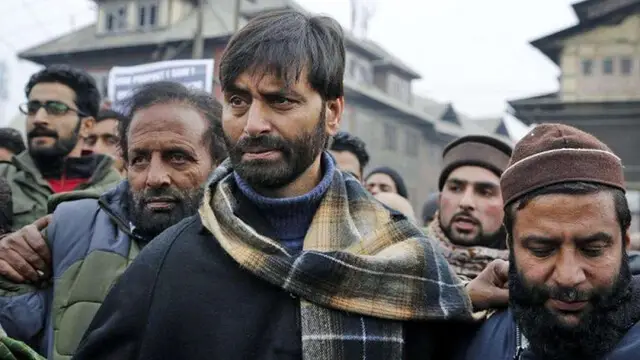 Rubaiya Sayeed, the then Home Minister Mufti Mohammed Sayeed's daughter was kidnapped during 90's in Kashmir and released over exchange of five militants.
---