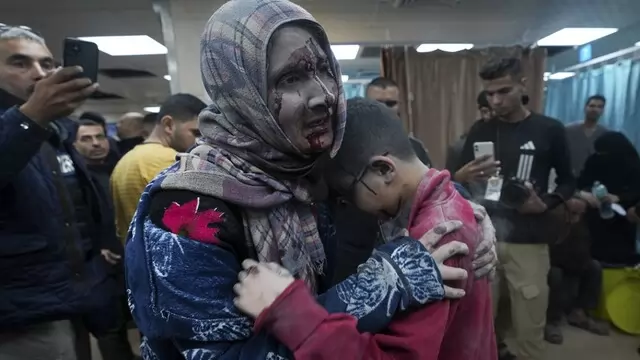 According to Gaza's Health Ministry, over 2,200 Palestinians have been killed so far since the December 1 collapse of the truce. About two-thirds of the deceased Palestinians were women and children.
---
Several Palestinians are displaced by the Israeli bombardment of the Gaza Strip gather at a tent camp, in Rafah, southern Gaza strip.
---
As war continues to ravage between Israel and Hamas, the trail of destruction can be witnessed on both sides.
---
The talks will focus on bilateral relations, the war between Israel and Hamas and other international issues, Peskov said.
---
If anything could explain the unconscionable abandonment of the Palestinians, it is theopolitics—a dangerous mix of misinterpreted theology and geopolitics
---