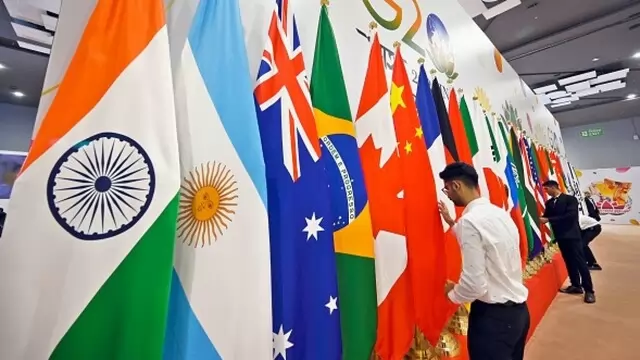 Sartaj Chaudhary writes about the churn in the global world order and India's place in it.
---
Wu said Taiwan has been encouraging its companies that no longer find the Chinese market profitable to shift their production facilities to India as it is now a "rising power" and has been witnessing rapid economic...
---
The directorate general of foreign trade (DGFT) will be the designated authority for allocation and monitoring of all TRQ (tariff rate quota) items under the revised India-Nepal Treaty.
---
Putin made these remarks on Thursday at a forum in Moscow organised by Russia's Agency for Strategic Initiatives (ASI).
---
Addressing the media after bilateral talks with Modi, Biden said India and the US were collaborating in nearly every human endeavour in delivering progress across the board.
---
Prime Minister Modi is here on the first leg of his maiden state visit to the US at the invitation of President Joe Biden.
---
The European Union (EU) is introducing the Carbon Border Adjustment Mechanism (CBAM) from October 1 this year.
---
These discussions assume significance as Prime Minister Narendra Modi is on a three-day visit to the US from June 21-24 at the invitation of US President Joe Biden and First Lady Jill Biden.
---