Since 1927, the Old Parliament House has witnessed epoch-defining events such as the Constitutional Assembly debates, the country's emergence as a nuclear power, and countless memorable addresses ranging from Pt Jawaharlal...
---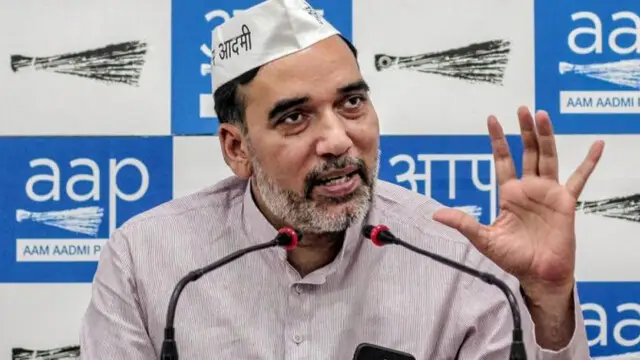 The Kejriwal government aims to plant more than 52 lakh saplings this year, and an additional 50 lakh plants and shrubs will be planted by the New Delhi Municipal Council. Free medicinal plants were also distributed to all...
---
It is the first greenfield airport in the state and has been built at a cost of Rs 1,405 crore, a government release said.
---
The event began with a gift exchange, followed by a photo opportunity with the athletes. 
---
The 'samagam' coincides with the 3rd anniversary of the National Education Policy (NEP) 2020.
---
 It comprises multiple state-of-the-art facilities including the convention centre, exhibition halls and amphitheatres among others, it said, adding that the new facility is in line with Modi's vision of having a...
---
Adityanath was speaking at the inauguration of the Chief Minister Command Centre and CM Dashboard at the Lal Bahadur Shastri Bhavan here, the state government said in a statement.
---
  With the participation of companies like Foxconn, Micron, AMD, IBM, Marvell, Vedanta, LAM Research, NXP Semiconductors, STMicroelectronics, the mega event will shine a light on India's rapid strides towards fostering...
---