The BSE Sensex declined 307.63 points or 0.47 per cent to close at 65,688.18. The NSE Nifty fell 89.45 points or 0.46 per cent to settle at 19,543.10
---
The BSE Sensex declined 68.36 points or 0.10 per cent to settle at 66,459.31. The NSE Nifty fell 20.25 points or 0.10 per cent to end at 19,733.55
---
In the electric two-wheeler space, the company plans to introduce new entry-level models in order to cater to a wider set of customers.
---
Hero MotoCorp shares surged as much as 4.58 per cent to Rs 3,088 per share on the BSE
---
Hero MotoCorp confirmed that officials from ED "visited" premises linked to the firm
---
A voluntary retirement scheme is a legal option for companies in India to reduce their workforce without causing harm to their employees. Here are the criteria, compensation calculation, and benefits of VRS in detail
---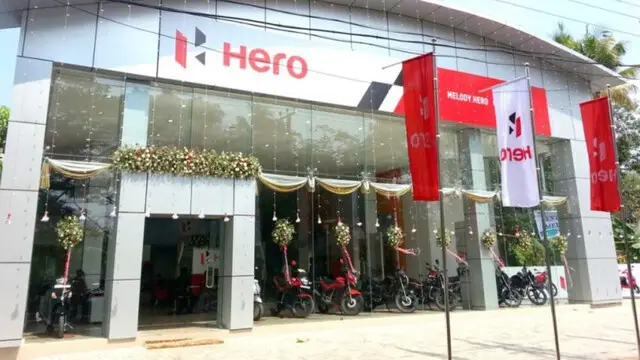 The federal agency raided the residences and offices of the 69-year-old billionaire businessman, the promoter of India's largest two-wheeler automobiles manufacturer, in Delhi and neighbouring Gurugram apart from that of...
---
The scheme has been designed in line with the vision to make the organisation agile and 'future-ready', consolidating roles and reducing layers to increase empowerment and agility, Hero MotoCorp said
---