Thousands of operations and appointments have been cancelled, and health officials say the impact of the latest round of strikes to hit the country's public health system is likely to be the biggest yet, because almost no...
---
The award was bestowed on the district for health services rendered to some 50 lakh people through a wide network of primary health centres and sub centres, he said.
---
In his incisive analysis, Peerzada Muzamil underlines the importance of focusing on 'preventive and promotive healthcare', apart from making accessible expensive medicare to the poor and most needy
---
The SGPC secretary said medical teams in three ambulances from the Sri Guru Ramdas Charitable Hospital, Vallah, are also providing health services in different areas in Punjab. 
---
The contractual health staffers, including nurses, paramedical personnel, laboratory technicians and pharmacists, organised a 'havan' near Raj Bhavan during the day seeking 'sadbuddhi' (good sense) for the state government...
---
 Punjab Chief Minister Bhagwant Mann has said that the upcoming 'Aam Aadmi Clinic' will provide 100 free clinical tests and house MBBS-qualified doctors.
---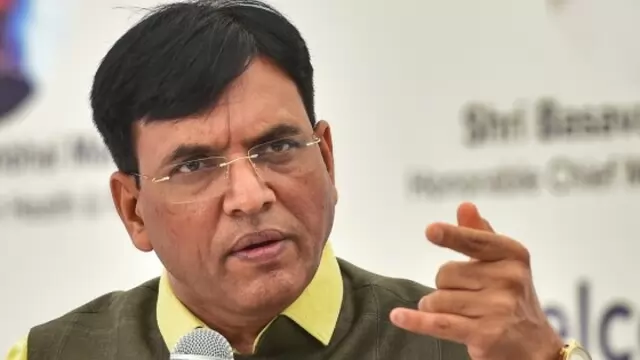 The annual Amarnath Temple pilgrimage will be beginning soon which entails geo-climatic challenges among the participating devotees. So Union Health Minister Mansukh Mandaviya reviewed the provisions for the health services...
---
Union Health Minister Mansukh Mandaviya took part in a series of events and also participated in the foundation stone laying ceremony of a Central Government Health Scheme (CGHS) centre in neighbouring Avadi.
---