If the Ram Temple movement established the saffron outfit in the Hindi belt, the Hubballi campaign catapulted it to power in the state
---
Maharashtra: The 10-day Ganesh festival ended on Friday during which 20 people were killed across various parts of the state.
---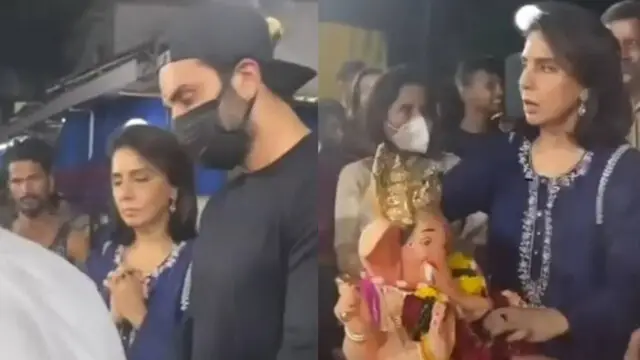 In a video shared by fans, Ranbir Kapoor and Neetu Kapoor are seen performing puja ahead of Ganpati visarjan.
---
The decline of industry and businesses in Hubballi, once a thriving centre for processing cotton, coincided with spurts of communal violence in the 1980s and 1990s.
---
Till early Tuesday morning, 48,029 idols were immersed, including 41,340 household idols, 429 sarvajanik (public) idols and 6,260 idols of Goddess Gauri, the official said, adding that no untoward incident was reported.
---
The actress recently concluded the Ganesh Chaturthi celebrations and even shared pictures from the visarjan ceremony on Instagram.
---
Why was it so important for the Karnataka government to hold Ganesh Chaturthi puja in an Idgah maidan somewhere in the state? Was it something to do with the fact that assembly elections are around the corner?
---
The Maharashtra tourism department has organized guided tours of popular pandals for people over 60 years of age in four major cities, including Mumbai, during the ongoing Ganesh festival.
---