Two Border Security Force (BSF) personnel were injured in a pressure IED blast in Chhattisgarh's Kanker district on Tuesday morning while on a road security operation
---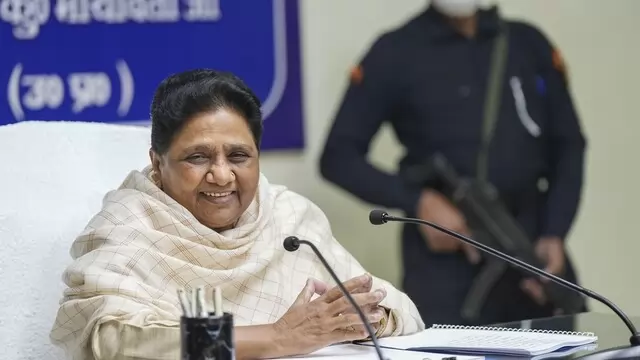 Mayawati also charged at the Samajwadi Party, terming Atiq Ahmed its "product".
---
Claiming that Prem Kumar's autopsy report had stated that 180 pellets were fired at him, Banerjee said he was shocked at the "atrocity meted out to the local youth".
---
According to the officials, the dropping of the weapons and ammunition took place in Punjab's Metla area of Gurdaspur sector around 2:30 am.
---
At least five people were injured and several vehicles damaged in pre-poll violence in Nagaland, police said.National People's Party (NPP) and LJP supporters clashed in Thonoknyu assembly seat area in Noklak district on...
---
According to the BSF officials, the drone was spotted near Adia border outpost in Gurdaspur at around 9:40 pm on Wednesday.
---
The sources said that about 2.6 kg of heroin worth more than Rs 12 crore in the international market was recovered from the packet dropped by the drone. 
---
The flying machine was brought down during the intervening night of February 3-4 in Srikaranpur area of Sriganganagar sector of the state.
---