He was addressing a BJP rally here, soon after a ceremony around a kilometre away to inaugurate the first phase of the Delhi-Mumbai Expressway, which he said would accelerate the development of Rajasthan as well.
---
The security forces identified suspicious movement of an armed intruder who approached the BSF fence from the Pakistan side of the border Tuesday Morning.
---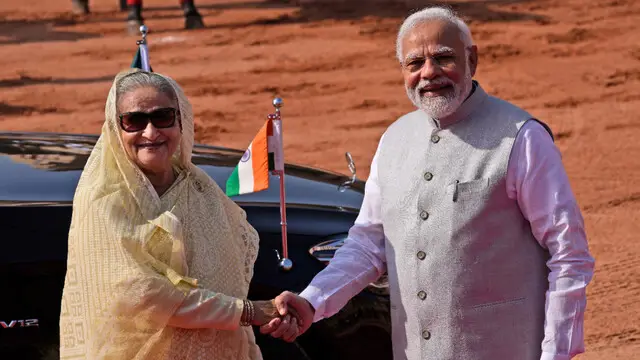 India and Bangladesh have a pivotal role to play in ensuring the security of the region, Chief of Bangladesh Air Force Air Marshal Shaikh Abdul Hannan said here on Saturday.
---
Four Bangladeshi nationals, who had sneaked into Indian territory by avoiding the gaze of personnel manning the border fence, were on Thursday nabbed at a railway station in Bihar, an official said.
---
Hundreds of migrants are sheltering in border areas of the United States in the open in cold temperatures as shelters and federal facilities are out of capacity. Over 2 million people entered USA illegally this year.
---
The Indo-Bangladesh border is marked by a high degree of porosity and the checking of illegal cross border activities and illegal migration from Bangladesh to India have been major challenges
---
A woman from Nagaon in Assam and her minor son, who have been missing since November, have landed in a Pakistan jail
---
An Odisha by-election began Thursday amid tight security in the Dhamnagar assembly constituency.
---