Vajira Abeywardena, a key Wickremesinghe aide, predicted that the acting president would emerge the runaway winner with 125 votes.
---
The total foreign financing disbursements made during the period amounted to USD 968.8 million, of which, USD 968.1 million was disbursed as loans while USD 0.7 million was disbursed by way of grants.
---
Acting president Wickremesinghe appears to be their next target for the protesters and the campaign to oust him has already begun.
---
The acting President said he has authorised Sri Lanka's armed forces and the police to take whatever action is necessary to stop people from storming public facilities and obstructing Parliament.
---
The 225-member Parliament is expected to elect the new president on July 20. The seat fell vacant after Rajapaksa's resignation last week.
---
Sri Lankan authorities lifted the curfew, imposed in the Western province after the eruption of violence in the capital. President Gotabaya Rajapaksa is yet to resign.
---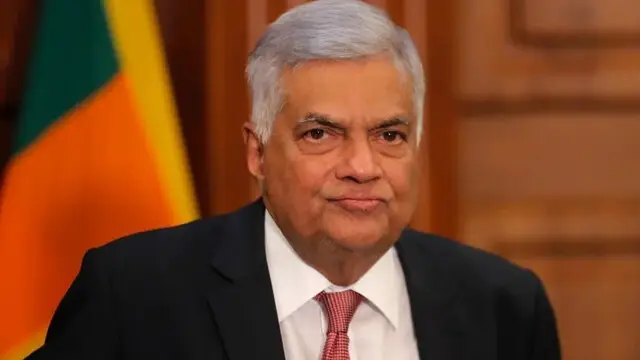 The economic crisis also sparked a political crisis in the country after a popular uprising against the government, forcing Gotabaya Rajapaksa to flee the country and send his resignation letter from Singapore.
---
The government building includes the President's house, Presidential Secretariat and the Prime Minister's Office.
---