Authorities have set up more than 200 relief shelters for people displaced by the floods, the national disaster management agency said
---
While heavy rain continues to lash parts of Uttar Pradesh, Delhi is likely to witness a light drizzle on Wednesday.
---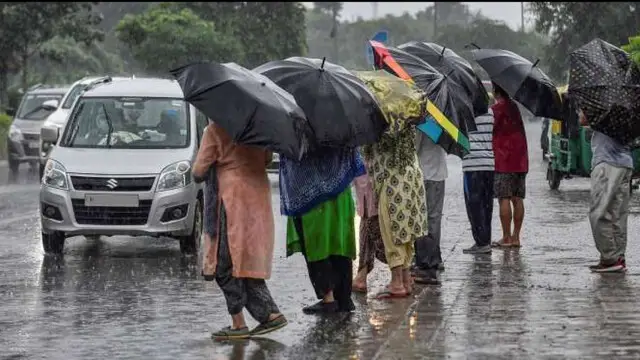 The city recorded a rainfall of 0.6 mm from 8:30 AM on Monday to 8:30 AM on Tuesday, as per data shared by the India Meteorological Department (IMD).
---
Shahpura town in Jaipur recorded moderate rain of 51 mm on Tuesday night, followed by 16 each in Paota in the district and Didwana in Nagaur.
---
It's pouring cats and dogs outside. The weather is perfect for some romantic movies. What better than to check out some of the topmost romantic onscreen pairings in the past few years? Here are a few recommendations.
---
Incessant rains over the last one week have ravaged the state, snapping road connectivity in several areas, said the officials.
---
The worst effect of the rain was seen at Seshasdripuram where the retaining wall of the Metro Rail collapsed damaging seven cars and a few bikes. No one was present when the wall came down crashing.
---
Around 150 personnel of the National Disaster Response Force (NDRF) have been deployed and six relief camps opened in various parts of the islands, the officials said.
---