The former minister in the Modi cabinet said because of the PM's popularity, his party BJP now has 11 crore members, making it the largest political outfit in the world.
---
Punjab Chief Minister Charanjit Singh Channi has already curtailed his own security cover.
---
The incident occurred on Saturday in Pune during a meeting at the Shiv Chhatrapati Sports Complex.
---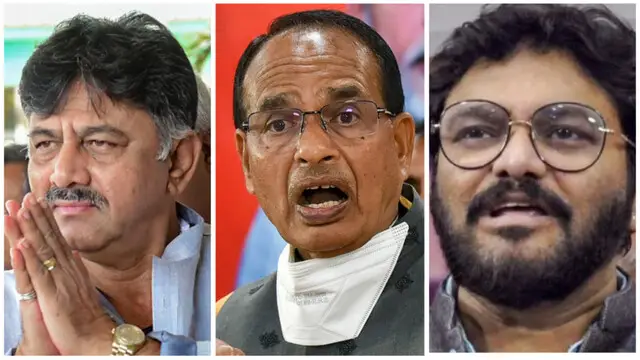 A viral video of alleged BJP leader Shrikant Tyagi abusing and assaulting a Noida woman has yet again led to outrage against VIP culture. But in India, politicians and bureaucrats often get away with misbehavior, harassment...
---
Congress leader DK Shivakumar landed himself in the eye of a storm on Saturday after the Karnataka unit chief was caught on tape slapping a party worker. But he isn't the only one.
---
The Modi government had made a big hoo-ha about ridding official vehicles of the vestiges of colonial-era privilege. But the MLAs of Himachal have flagged their dissent ingeniously.
---
The Chief Minister expressed his government's intention to reform jail administration saying over 700 mobile phones, being used by gangsters and criminals in jail, have been recovered from different prisons in the past 50...
---
The decision has irked the public as it came at a time when the state is grappling with Covid-19 pandemic.
---