Modi became the first Indian leader to address the joint session of the US Congress twice on Thursday. He first addressed a joint meeting of the US Congress in 2016.
---
If confirmed by the World Bank Board of Directors, Banga would be the first-ever Indian-American and Sikh-American to head either of the two top international financial institutions: the International Monetary Fund and the...
---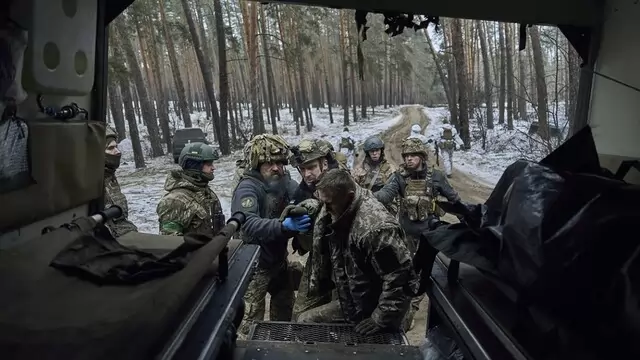 The UN's humanitarian aid and refugee agencies said that they are seeking USD 5.6 billion to help millions of people in Ukraine and countries that have taken in fleeing Ukrainians
---
The US Embassy in India has been without an ambassador since January 2021, the longest stretch in the history of US-India relations that the post has sat vacant, since Kenneth Juster, the last US envoy in New Delhi, stepped...
---
U.S. Vice President Kamala Harris referred to the gruesome acts of murder, torture, rape and deportation during Russia's year-long invasion on Ukraine and termed them as "barbaric and inhumane"
---
On Tuesday, Aruna Miller scripted history by becoming the first Indian-American politician to win the race of Lieutenant Governor in the state of Maryland, adjoining the US capital.
---
While for several years now the festival of colors has been observed in various parts of the country, which many times attracts thousands of participants like the one at Barsana Dham in Texas or in Atlanta and Florida, and...
---
It is reported that the North Korean military has launched a ballistic missile toward South Korea's eastern waters.
---