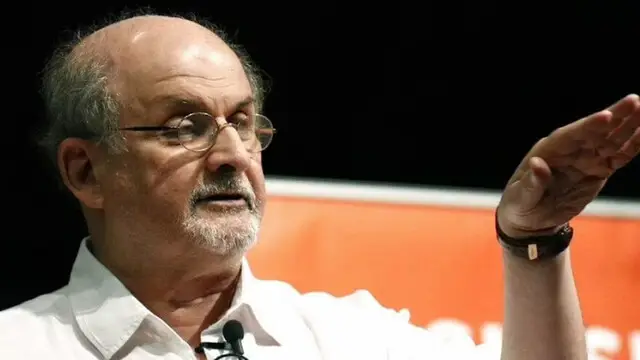 The renowned author Salman Rushdie, 75, was stabbed in the neck and torso at the Chautauqua Institution in New York on August 12.
---
Blinken will begin a five-nation tour of the two continents next week, starting in Cambodia where he will attend a Southeast Asian regional security forum at which both the Chinese and Russian foreign ministers are also...
---
The State Department said U.S. embassy operations in Kyiv resumed Wednesday, with diplomats returning on permanent basis to the capital from where they had been temporarily relocated to the western Ukrainian city of Lviv and...
---
US Secretary of State Antony Blinken cited cooperation on climate change as a key area where China shut down contact that 'doesn't punish the United States — it punishes the world'.
---
Wang Yi and Antony Blinken were discussing a range of contentious issues from tariffs and trade and human rights to Taiwan and disputes in the South China Sea. Just two days earlier, the two countries' top military officers...
---
US Secretary Of State Antony Blinken along with External Affairs Minister S Jaishankar appeared at the sprawling campus of the university on Tuesday to talk about how to deepen the educational ties between India and the...
---
Nancy Pelosi, 82, the highest-ranking US official to visit Taiwan in 25 years, visited Taiwan, which China claims as part of its own and vows to integrate with the mainland, even by force.
---
Blinken made these remarks at a joint news conference with Defence Secretary Lloyd Austin and their Indian counterparts after the conclusion of the 2+2 Ministerial on Monday.
---