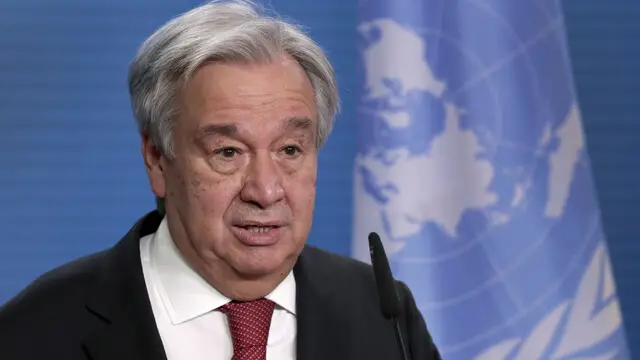 Secretary-General Antonio Guterres said in the report to the U.N. General Assembly on the human rights situation in Iran that seven men were executed in relation to or for participating in nationwide protests, sparked by the...
---
India on Thursday assumed the monthly rotating Presidency of the Security Council, the second after August 2021 that India is presiding over the Council during its two-year tenure as an elected UNSC member.
---
'I urge Indians to be vigilant and to increase your investments in inclusive, pluralistic, diverse communities and societies,' said Gueterres.
---
In remarks that angered Israel, Guterres had told the Security Council ministerial meeting on Tuesday on the Israel-Hamas conflict that it is 'important to also recognize the attacks by Hamas did not happen in a vacuum.'
---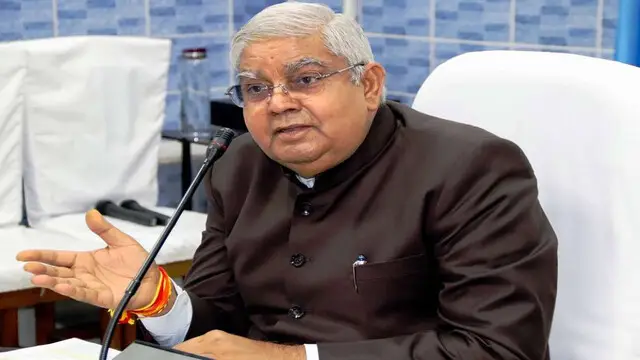 The government, Jagdeep Dhankhar said, believes in inclusive growth. India's rise, he said, is not pyramidical. "We are rising as a plateau," he said, adding that no section is left behind. The vice president asserted that...
---
The UN secretary general will join Prime Minister Narendra Modi at an event relating to the Mission LiFE (Lifestyle for Environment) in Gujarat's Kevadiya on October 20.
---
'People are looking to their leaders for a way out of this mess,' UN Secretary-General Antonio Guterres said ahead of the annual gathering of presidents and premiers, ministers and monarchs at the General Assembly.
---
India, the world's second-biggest wheat producer, has banned wheat exports in a bid to check high domestic prices amid concerns of wheat output being hit by scorching heat waves.
---