He made the remarks after receiving a Sengol from Tamil Nadu Adheenams (heads of Hindu monasteries) at his residence here on the eve of the inauguration of the new Parliament building.
---
Minoo Masani, the politician of the '70s, who formed the Swatantra Party with C Rajagopalachari, was a socialist, says his son Zareer Masani.
---
In an interview to Outlook, BJP MP Swapan Dasgupta talks about the Citizenship Amendment Act and student protests.
---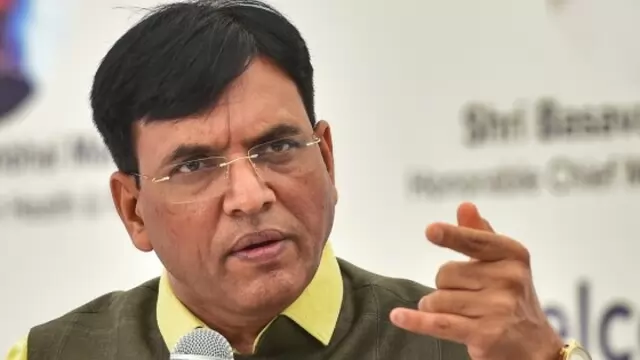 It is a great pleasure for me that Coimbatore, known as the textile capital of South India, finds a place today on the map of CGHS, said Mandviya. 
---
Assault on freedom of thought, critical thinking and dissent will lead to a psychology of fear, which isn't good for India's future, writes JNU students union president Aishe Ghosh
---
Jawaharlal Nehru University will continue to remain in the news as students demand the Vice Chancellor's resignation and protest against fee hike. But there is more than meets the eye
---
As many as 24 students affiliated with the National Students' Union of India (NSUI) were detained from Delhi University's Arts Faculty and heavy police deployment was maintained in the North Campus.
---
They marched from Mandi House to HRD Ministry, where a student-delegation met the officials following which the group decided to carry on the march to the President's office.
---