The Warner Bros Discovery CEO David Zaslav was heckled by Boston University graduates over the ongoing writers' strike during his commencement speech.
---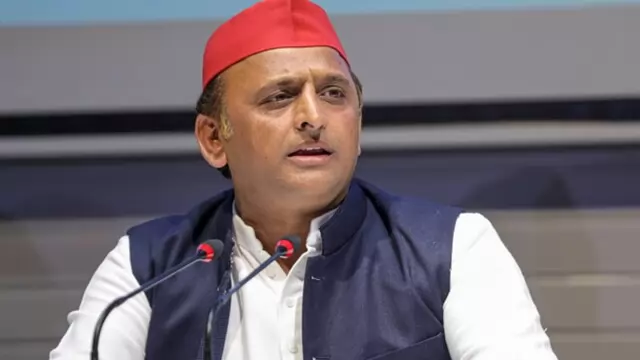 Samajwadi Party chief Akhilesh Yadav alleged that barring 'some rich friends', BJP wanted to make everyone poor and was working on these policies.
---
Senior BJP leader and Union Home Minister Amit Shah, while PM Narendra Modi's Independence Day speech said it inspires every Indian to contribute towards making the country prosperous.
---
Rajasthan Chief Minister Ashok Gehlot has accused Prime Minister Narendra Modi of using clever tricks in his speeches, citing how Modi begins by calling him "my friend Ashok Gehlot" before criticizing his government. Gehlot...
---
Actress-singer Zendaya, who has become the youngest two-time Emmy winner in history with 'Euphoria' Lead Actress win, says her greatest wish for the show was it could heal people.
---
Maharashtra CM Eknath Shinde said the rebellion led by him last month was a fallout of the 'unfair treatment' meted out to him—an apparent reference to his decades old association with Uddhav Thackeray-led Shiv Sena.
---
The Delhi Police earlier issued a notice to Congress leader Rahul Gandhi over his remark made during the Bharat Jodo Yatra and sought details of victims so that action can be taken
---
Rapper Kanye West made a surprise appearance some three hours into the BET Awards on Sunday night to pay tribute to Sean 'Diddy' Combs, the show's recipient of the Lifetime Achievement award.
---