Women in sports journalism say even as they break barriers, they continue to face exclusion simply for being women. Their credibility, talent, and intelligence is questioned, and they are often relegated to be on-air eye...
---
Nearly a decade since the infamous 'Nirbhaya kand' which led to a string of amendments to criminal law to prevent such instances from happening, not much has changed in the country when it comes to ensuring women's...
---
Canadian fashion model Linda Evangelista fell victim to a predatory modelling agency when she was a teenager.
---
Women are fighting against institutionalised sexism and building their reputations in sports administration as much as sport
---
A mature civilisation must ensure that writers are not prosecuted or hounded for their words
---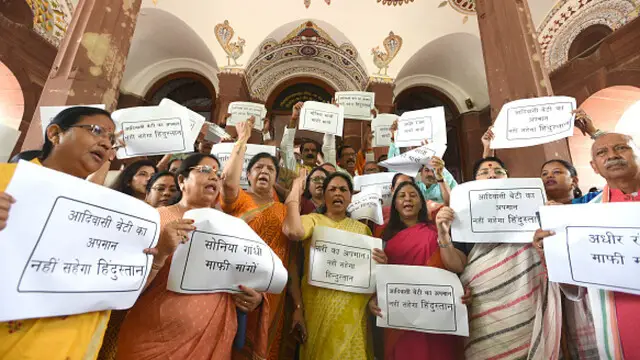 The term 'Rashtrapatni' can be roughly translated as the wife of Rashtrapati. This statement by Adhir Ranjan Chowdhury of Congress is an assassination of Droupadi Murmu's worth and maligning of her character which is...
---
Canadian-American singer Alanis Morissette has claimed that encountering sexism was what caused her to drop out of a performance at the 'Rock and Roll Hall of Fame' ceremony.
---
Who is to blame for the sexist Punjabi music scene today, a far cry from defiant women protagonists in golden kissas/love legends?
---