Anurag Thakur told Rajya Sabha on Thursday that government records, institutional memory, and contemporaneous media reports were used in the documentary on the history of the Sengol, which the government claims signified the...
---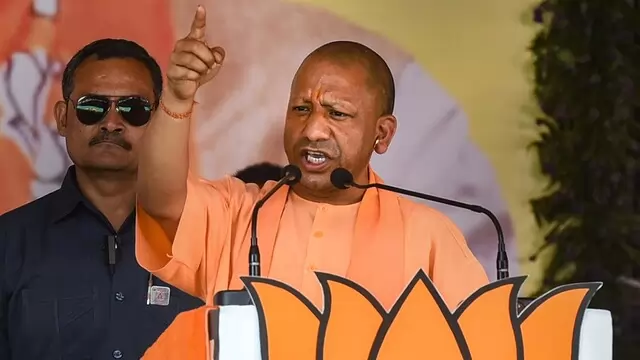 Amid Vedic chants by priests from Karnataka's Shringeri Math, the prime minister performed "Ganapati Homam" to invoke Gods to bless the inauguration of the new Parliament building.
---
Addressing a function to inaugurate the new Parliament building, Modi said as India surges ahead, the new Parliament building will also contribute to the world's progress.
---
The 64,500 square metre Parliament House combines modern and cultural features, equipped with all the latest technology, while also accounting for India's heritage by taking architectural influences from famous historic...
---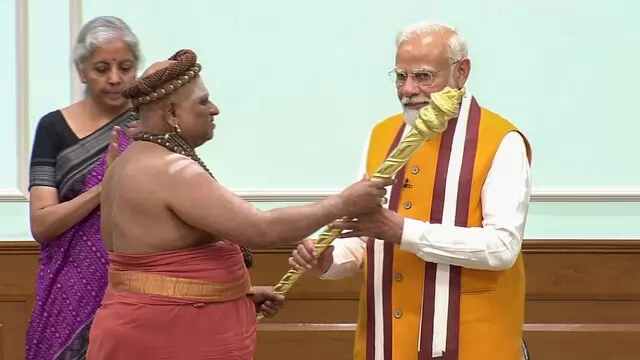 On Sunday, Prime Minister Narendra Modi asserted the significance of Sengol as a symbol of the transfer of power saying that the scepter will continue to inspire the parliamentarians in their duty.
---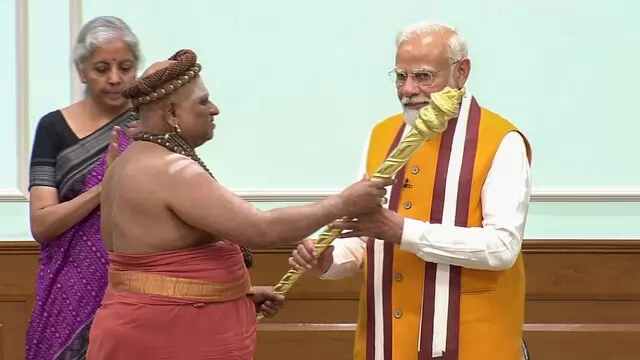 Modi acknowledged several dignitaries, including Supreme Court judges, former president Ram Nath Kovind and former prime minister H D Deve Gowda, as he proceeded towards the dais.
---
Many of Prime Minister Narendra Modi's supporters embrace the notion that he is engaged in a superior mission that transcends the realm of democratic politics. Fittingly, he was the chief protagonist of the spectacle that...
---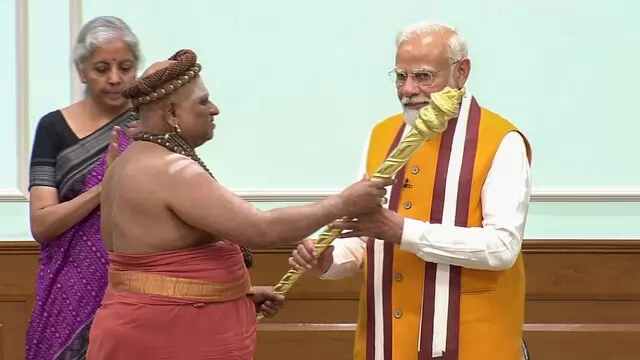 Modi inaugurated the new Parliament building here and installed the historic Sengol in the Lok Sabha chamber.
---