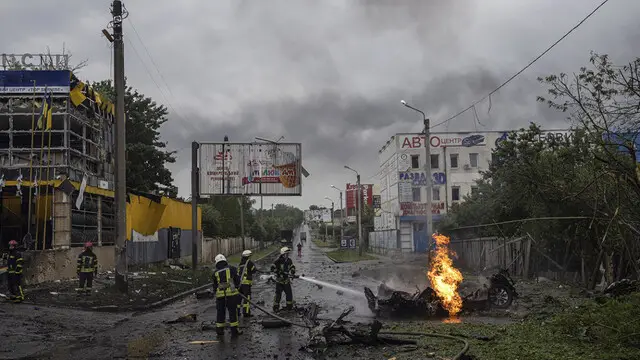 The British ministry said Russia sees Ukraine's use of anti-ship missiles as a key threat limiting its Black Sea Fleet.
---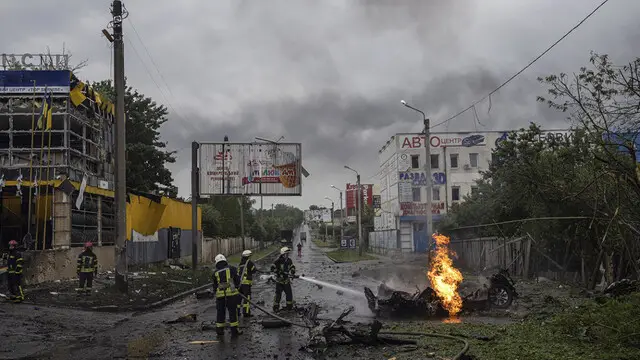 Ukrainian forces on the ground in eastern Ukraine are fighting to hold onto the declining territory under their control.
---
The training is mostly based in Ukraine's capital, Kyiv. Up to 100 people attend each day. So far, Khomenko and others have taught more than 5,000 people simple rules that can save their lives.
---
While Ukraine is closer to a general mobilisation, Russia has so far avoided this and used volunteers and contractors, like the Wagner group group to compensate for its manpower shortages.
---
The EU is struggling with the circumstances because the imposition of sanctions against Russia comes at a time of surging inflation, runaway energy and food prices and the continued impact of the pandemic, all of which...
---
The war has trapped about 22 million tons of grain inside Ukraine, according to President Volodymyr Zelenskyy, a growing crisis for Ukraine that's called the 'breadbasket of Europe' for its exports of wheat, corn and...
---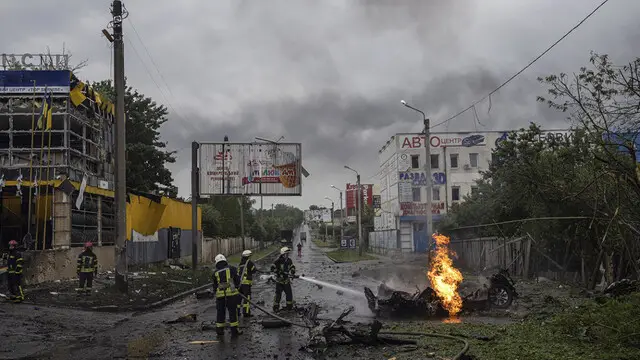 The Ukrainian attacks on the bridge in Kherson come as the bulk of the Russian forces are stuck in the fighting in Ukraine's eastern industrial heartland of Donbas where they have made slow gains facing fierce Ukrainian...
---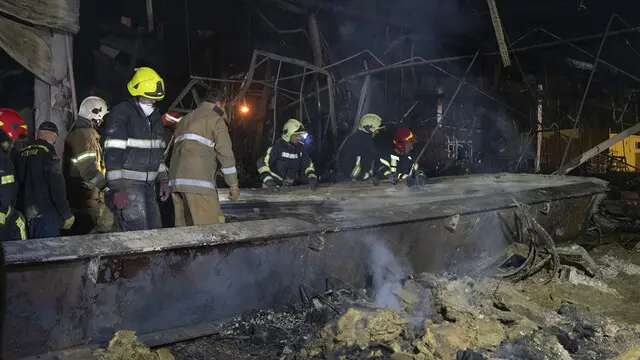 As Russia's invasion of Ukraine grinds into its fifth month, some residents close to the front lines remain in shattered and nearly abandoned neighborhoods.
---