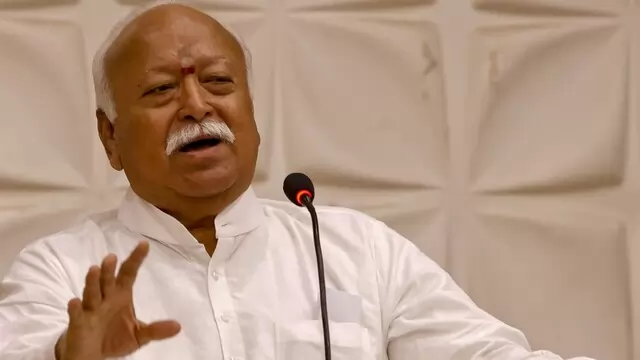 Bhagwat will spend the night at the dham's rest-house and on Tuesday, he will inaugurate a project completed in the first phase of a project of the Deendayal Gau Vigyan, Research and Training Centre at Parkham village,...
---
He was speaking at a programme organised at a school here on Saturday to mark 350 years of the coronation of Maratha king Chhatrapati Shivaji Maharaj.
---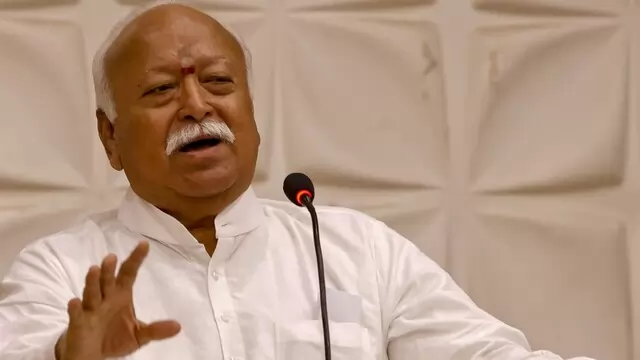 The RSS chief reached the shrine, where Lord Vishnu in a reclining 'Anantha Sayanam' posture is the presiding deity, at 6.40 am, the sources said.
---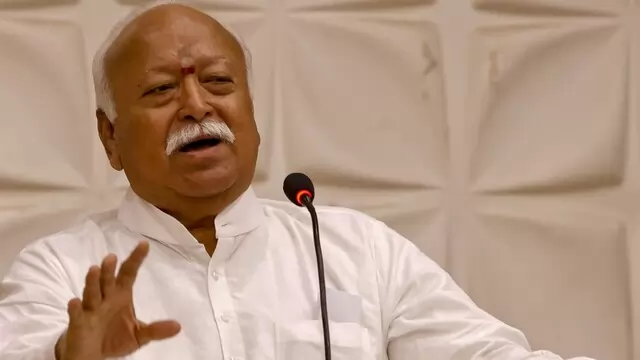 These destructive forces call themselves "woke" and claim to be working for some lofty goals, but their real goals are to disrupt orderliness in the world, he said.
---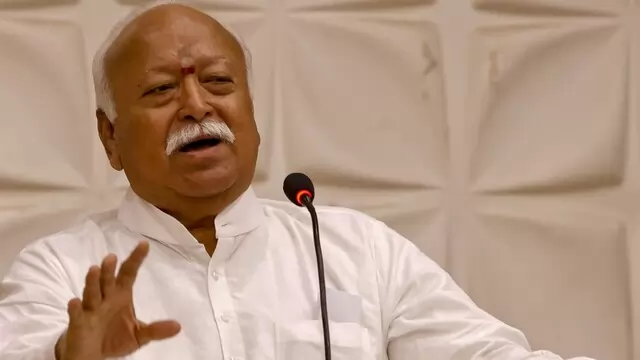 "There is so much diversity in the country. Don't fight with each other. Make your country capable of teaching the world that we are one," he said, adding this is the sole purpose of India's existence.
---
Bhagwat will arrive in Surat on Tuesday evening. On Wednesday, he will attend an event organised by Donate Life, an NGO working in the field of organ donation, according to a statement issued by RSS Gujarat's media in-charge...
---
Speaking at the RSS Dussehra rally in Nagpur, Mohan Bhagwat raised concerns about the impact of cultural Marxists and woke elements who are wielding their influence within the realms of media and academia, thereby unsettling...
---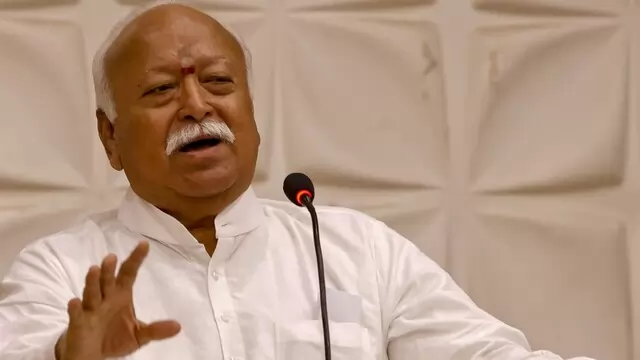 Speaking at an event in Nagpur on Wednesday, Rashtriya Swayamsevak Sangh (RSS) chief Bhagwat said that discrimination exists in our society and reservations should continue as long as inequality persists.
---