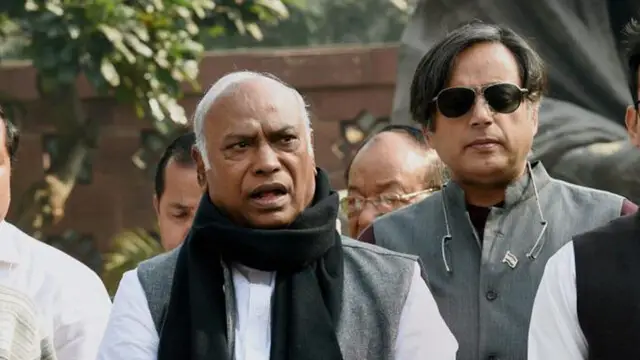 Congress needs major reforms and decentralisation of party functions. Mallikarjun Kharge has never overtly pushed for reforms, but Shashi Tharoor has been vocal about reforms. If the contest between the two is fixed, one can...
---
Congress party also approved 50% representation to SCs, STs, OBCs, and minorities at all levels of the organisation, as per a report.
---
The government has announced that it will come out with a new cooperation policy to strengthen cooperative movement in the country.
---
Many development blocks of the state were categorised as dark zones due to a sharp drop in the groundwater levels, he said, adding steps are being taken to bring them back to normalcy.
---
The nation wants such progressive thinking. India now wants to move forward," he said in another tweet in Hindi.
---
Amit Shah said the bill has been brought in to ensure that police and investigators remain two steps ahead of criminals.
---
Veteran actor-director Deepti Naval on Tuesday said it was unfortunate the Indian film industry was being labelled as "the worst place in the world", a perception she wants to change through a future book.
---
Prime Minister Narendra Modi during his address at Rashtriya Raksha University (RRU) in Gujarat Gandhinagar said: 'I expect RRU to create leaders in the security sector'.
---