Belgium: According to Belgian broadcaster VRT, the man who was shot dead was a gold and silver trader who collected weapons and military items.
---
Kerala Chief Minister Pinarayi Vijayan said it was an attempt to destroy the peaceful atmosphere of the state and that the culprits will not be spared.
---
The Central Board of Direct Taxes (CBDT) frames policy for the tax department. The shell entities have been found to have routed back the unaccounted money in the guise of share capital or unsecured loan into the business of...
---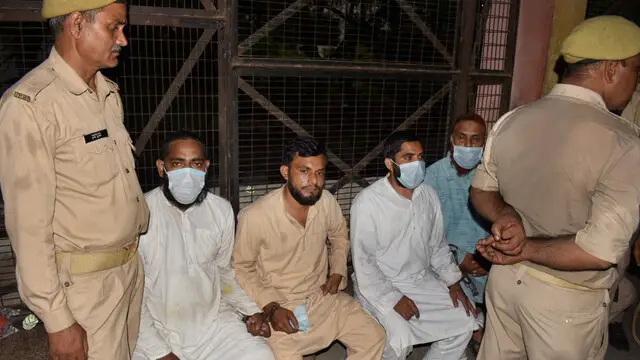 Uttar Pradesh: The officials said 57 people were taken into custody in raids across 26 districts of Uttar Pradesh against the Popular Front of India.
---
Rajasthan CM Ashok Gehlot said probe agencies haven't raided any BJP person, but the raids have been carried out in the country against Shiv Sena, SP, Congress or anyone else.
---
Delhi CM Arvind Kejriwal also referred to the upcoming Assembly elections in Gujarat, saying his party's vote share in that state has increased by four per cent after the CBI raids against his deputy Manish Sisodia.
---
Five people arrested during last week's multi-agency raids on the Popular Front of India (PFI) in Maharashtra have been granted temporary custody by a Mumbai court until October 3.
---
According to Section 6 of the Delhi Special Police Establishment (DSPE) Act, 1946, the CBI needs consent from the respective state governments for conducting investigations in their jurisdictions.
---