Jaswant Singh Chail, who claimed he wanted to 'assassinate' the late monarch as revenge for the 1919 Jallianwala Bagh massacre in Amritsar according to a social media video that emerged soon after his arrest, has been handed...
---
The video, which has garnered nearly 400,000 views on Twitter so far, shows the horse veering off the line of march and colliding with the crowd-control barrier.
---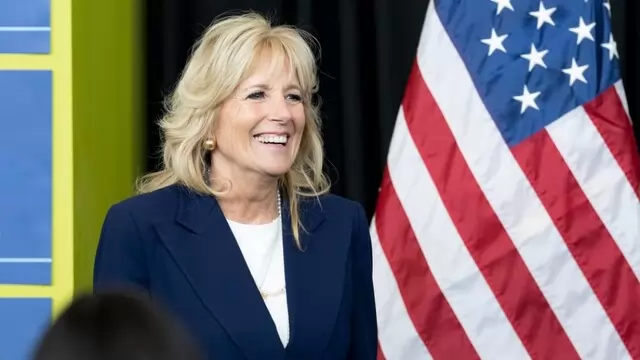 No President of the United States has ever attended the coronation of a British monarch. The then-President Dwight Eisenhower had sent a delegation under a diplomatic envoy to attend late Queen Elizabeth II's coronation in...
---
UK Home Secretary Suella Braverman unveiled the new design update on Tuesday evening which changes the passport salutation from "Her Majesty" following the death of Queen Elizabeth II in September last year.
---
The most well-known aspect of King Charles III's life is his turbulent marriage with Princess Diana amid affairs and leaked conversations. His environmental and architectural activism remains dwarfed by that aspect of his...
---
Hollywood star Helen Mirren likens playing Golda Meir to portraying Queen Elizabeth I.
---
US President Joe Biden is scheduled to hold talks with UK PM Rishi Sunak at 10 Downing Street, before heading to Windsor Castle to meet with King Charles III.
---
English actress Dame Helen Mirren, who played Queen Elizabeth II in the 2006 British biographical drama film "The Queen", led the tributes paid to the late Queen at the 76th British Academy Film Awards.
---