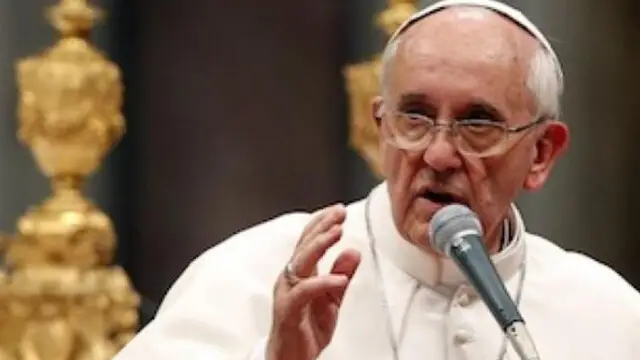 Pope Francis pleaded for peace and an end to what he called terrorism and "the passions that are killing everyone as he meets with relatives of Israeli hostages and Palestinian prisoners.
---
The Vatican had on Monday published a letter Francis wrote to five conservative cardinals in response to a list of five questions from them. In it, Francis suggested that blessings for homosexual unions could be studied if...
---
Russia's new ambassador to the Vatican Ivan Soltanovsky was presenting his credentials to Francis, signalling the official start of his term.
---
Pope Francis has also asked for research to be done within a year on allowing women to be deacons. Reports said that the meeting backed off calls for welcoming LGBTQ+ Catholics even though Francis has repeatedly reached out...
---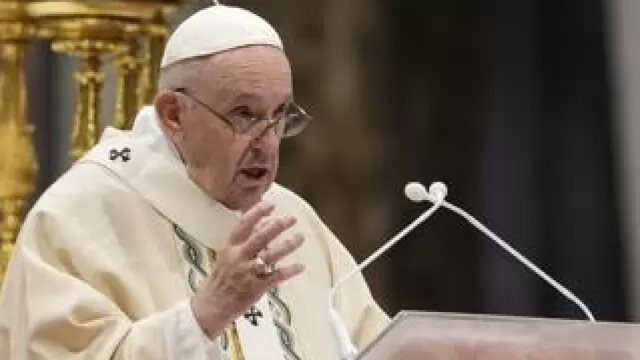 For the first time, women and laypeople can vote on specific proposals alongside bishops, a radical change that is evidence of Francis' belief that the church is more about its flock than its shepherds.
---
The announcement marks the first time the festival returns to Asia since 1995, when millions of people turned out for one of St. John Paul II's biggest events, in Manila, Philippines.
---
Organisers and participants alike have tried to temper expectations for any big changes to emerge, especially on hot-button doctrinal issues such as the church's views on homosexuality.
---
Thousands of pilgrims attend a 'Via Crucis' (Way of the Cross) presided over by Pope Francis with young people participating in the 37th World Youth Day at Lisbon's Parque Eduardo VII.
---