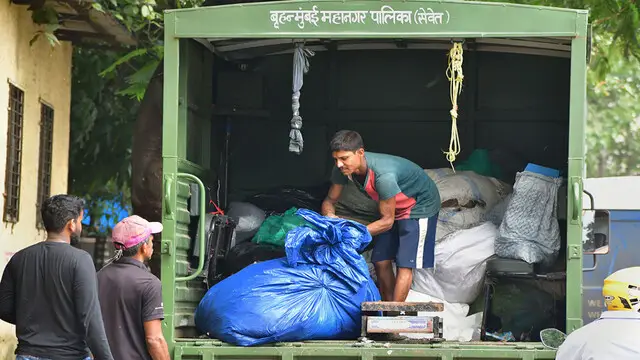 The research demonstrated that the method could accelerate the rate at which these polymers degrade in the environment
---
According to a statement, the company has been working with its suppliers and leading Waste Management Agencies (WMA) for implementation of the National EPR framework
---
Ashish Jain, the director of IPCA, an NGO providing waste management solutions, welcomed the government notification on extended producer responsibility (EPR) guidelines and said it promotes a circular economy and give clear...
---
Over the past one month, some of the paper manufacturers, including Seshasayee Paper, have risen in the range of 3-8 per cent. In contrast, equity benchmark indices Sensex and Nifty have declined 5 per cent during the same...
---
According to the ministry, on Sunday, three resolutions were put forth by member states on plastic pollution – Peru, Rwanda, Japan and India. The two draft resolutions of Peru, Rwanda and Japan were based on the principle...
---
Taking forward the commitment to eliminate single-use plastics, the Environment Ministry has notified comprehensive guidelines on Extended Producer Responsibility (EPR) for plastic packaging
---
As the Centre gears up to implement a nationwide ban on single-use plastic from July 1, experts tell us we need to go beyond bans to take on the plastic menace
---