Responding to a question in the Upper House, the Health Minister said that the nurse-population ratio in the country at present is 1.96 nurses per 1,000 population.
---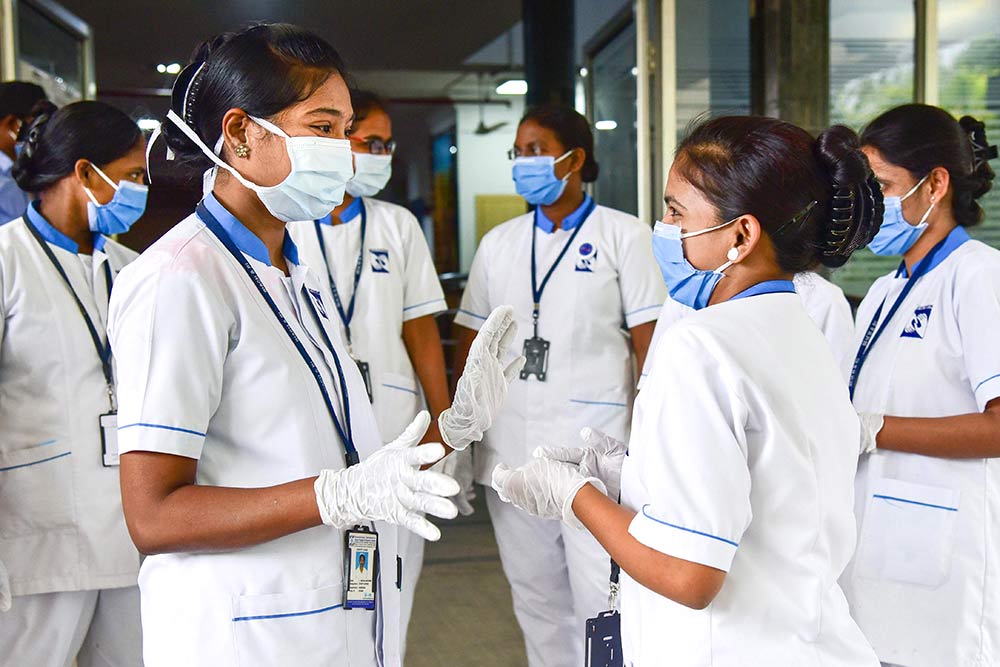 The stories and experiences that nurses have had since the pandemic is beyond compare but the lessons learned are here to stay.
---
J-K recorded 418 COVID-19 cases on Wednesday, double the Tuesday's number of cases of 199. Jammu region saw a more than three-fold increase in the number of cases on Wednesday at 311 as compared to Tuesday and Monday.
---
The medical students are irked over the meagre remuneration of Rs 3,000 per month fixed for the contractual doctors, junior and senior resident doctors, and medical students.
---
The prime minister praised the scientists, doctors, paramedical staff, and others involved in vaccine manufacturing in the country, saying India did not have to depend on others for vaccines against Covid-19.
---