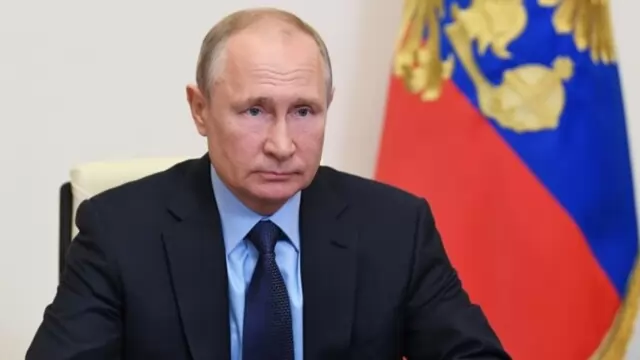 The visit came after the International Criminal Court (ICC) in The Hague, Netherlands, issued an arrest warrant for Putin for the alleged war crimes in Ukraine, specifically in connection to his alleged involvement in the...
---
Ukraine War: The announcement of the discovery of the bodies came shortly after Ukrainian President Volodymyr Zelenskyy accused Russia of waging 'total war', seeking to inflict as much death and destruction as possible...
---
According to Luhansk Gov. Serhiy Haidai, Russian forces were focused on the Lysychansk-Bakhmut highway, which he said is the only road for evacuating people and delivering humanitarian supplies.
---
Yuliia Paievska is known in Ukraine as Taira, a nickname she chose in the World of Warcraft video game. Using a body camera, she recorded 256 gigabytes of her team's efforts over two weeks to save the wounded, including both...
---
Ukrainian President Volodymyr Zelenskyy has described the situation in the Donbas as 'really hard but 'the fact that we are able to say this on the 87th day of a full-scale war against Russia is good news'.
---
The strategic port city of Mariupol now with Russian troops, but Moscow's ambition of getting the entire Donbas region may not be easy as NATO stands firmly behind Ukraine.
---
While Russians failed in their initial objective to capture Ukrainian capital Kyiv, the cost of their invasion is still unseen since World War 2.
---
In the eastern Donbas region, which has been the center of recent fighting as Russian forces on the offensive have clashed with staunch Ukrainian resistance, four civilians were killed in the town of Sievierodonetsk in a...
---