Both Periyar and Ambedkar looked at the Ramayana as a story that perpetuated the subjugation of non-Aryans and Dalits
---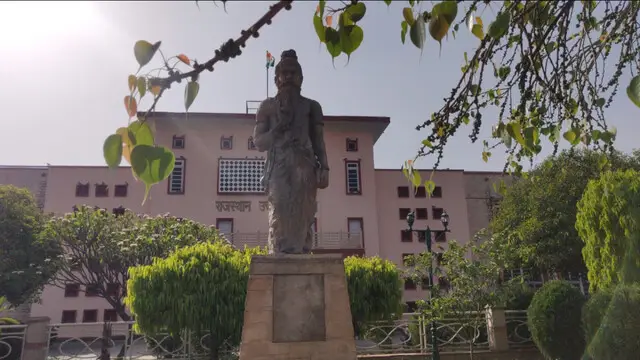 Ambedkar Jayanti: The Manu's statue holding Manusmriti in Rajasthan High Court has since many protests since its installation in 1989.
---
JNU VC Santishree Dhulipudi Pandit also said that no God is 'anthropologically' a brahmin. She added that the highest is a Kshatriya.
---
Left women leaders have shunned a Delhi High Court Judge for her comments that allegedly uphold the Manusmriti.
---