The Zenbook 14X comes agonizingly close to being the very best laptop in the past decade. There are just some things that keep it from shooting for the stars.
---
The deceased have been identified as Vaikateshwaran Gopal Iyer, 42 and Meenakshi Iyer, 75.
---
The Lenovo Legion Slim 7, with its sleek profile, is a lightweight alternative to traditional laptops. The question is; does it sacrifice performance to get here? Let's find out.
---
The accused, a postgraduate from IIT, used fake promotional multimedia message using 'Make in India' logo and a picture of the PM Modi on the website to lure people to register themselves for getting free laptops, police...
---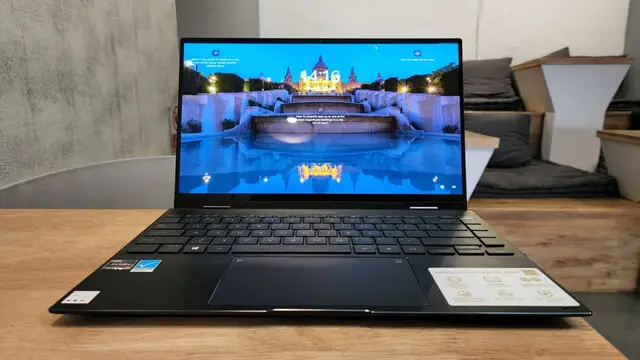 With the Zenbook 14 Flip OLED, one can choose between three storage and processor configurations (RAM is standard on them all).
---