The United States and South Korea are also planning to a joint simulation this month aimed at sharpening their response if North Korea uses nuclear weapons.
---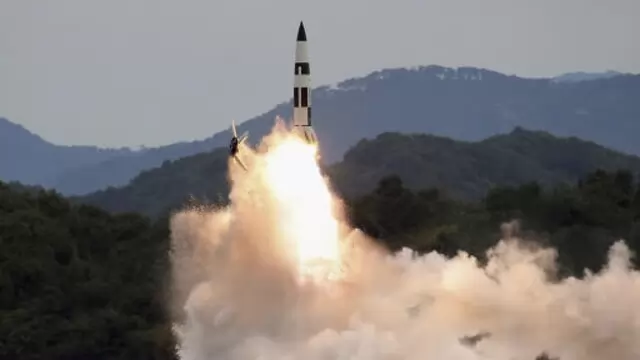 Kim Jong Un told KCNA that he was satisfied with the fact that all service personnel were fully prepared ideologically, morally, militarily and technologically so that they can positively and properly cope with a sudden...
---
South Korea's military detected the two missile launches from North Korea's capital region at around 4:32 pm on Friday.
---
Tensions on the Korean Peninsula have skyrocketed in recent months as the North continues its weapons demonstrations and the U.S. and South Korea held stepped-up joint defense exercises.
---