No group has claimed responsibility for the killings. However, gangs of bandits have been accused of being responsible for attacks in the region, which includes the kidnapping for ransom and killing of civilians.
---
Bihar: The police said BJP leader Sanjeev Mishra, a former Zilla Parishad member, was talking to some people near his house in Telta police station area when two men came on a motorcycle and fired at him.
---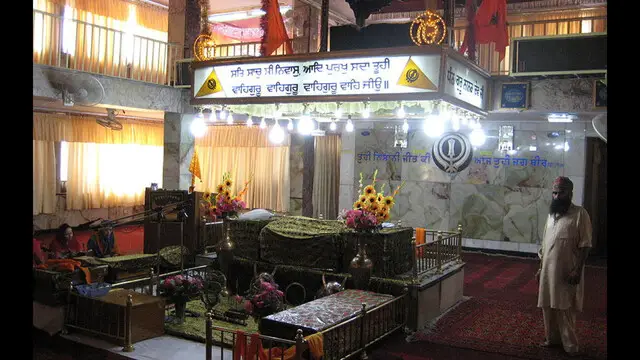 The Taliban said another attack at the gurdwara was thwarted as an explosive-laden vehicle was stopped from reaching the gurdwara by security personnel.
---
On Tuesday, gunmen attacked a police post in Pakistan's insurgency-wracked Baluchistan province, killing two officers in a shootout, police said.
---
The incident took place in Sadunara village in Ajas Tehsil of Bandipora. The deceased migrant labourer from Bihar has been identified as Mohd Amrez.
---
According to the prosecutors, the attackers apparently planned the attack, and entered in a stolen truck owned by a snack food company. Three women were among the dead after the attack late Sunday near the town of...
---
Paris Shooting: Police cordoned off the area in the 10th arrondissement of the French capital, and the Paris police department warned people to stay away from the area.
---
The victim was standing near a paan shop, when the accused fired two shots at him from behind, the official said.
---