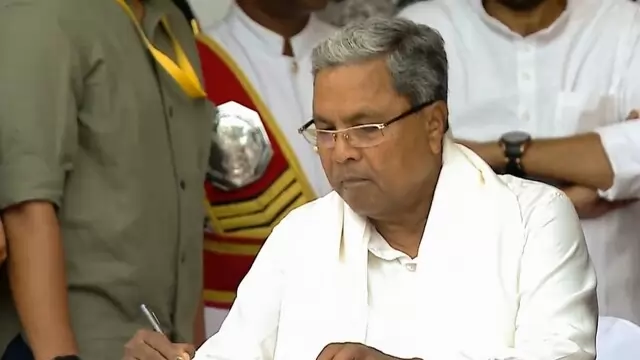 The Karnataka government is ready to launch its first scheme among the five poll guarantees, the 'Shakti' scheme that allows women and the trans community to travel for free within the state up to 20 km.
---
The government projected this scheme as a major overhaul of the decades-old selection process to enhance the youthful profile of the services.
---
No person shall be eligible for appointment to any service by direct recruitment unless he has adequate knowledge of the official language of the State, that is Tamil, the Bill said.
---
The Haryana assembly had earlier passed a bill aimed at creating a unique identification number for each family, while preparing a database enabling the families to access various government services. The Chief Minister said...
---