The highly decorated officers interacted with about 200 students of the university explaining about the role of Indian Army, Navy and Airforce in the 1971 war with Pakistan.
---
"In the present instance, the petitioner's name for PMG had been considered and declined by the CRPF at the highest level. Accordingly, this court does not find any illegality in the decision-making process by the...
---
The Jammu and Kashmir Police has topped the list of Police Medals for Gallantry (PMG) with total 81 medals, followed by the Central Reserve Police Force (CRPF) that won 55 medals.
---
India's highest wartime gallantry award Param Vir Chakra recipients retired Subedar Major Yogender Singh Yadav and Subedar Sanjay Kumar and highest peacetime gallantry award Ashok Chakra winner Colonel D Sreeram Kumar were...
---
Anjini Dada became a window in 1999 when her husband Major Raman Dada of the 11th Battalion of the Sikh Regiment was killed in action in Assam.
---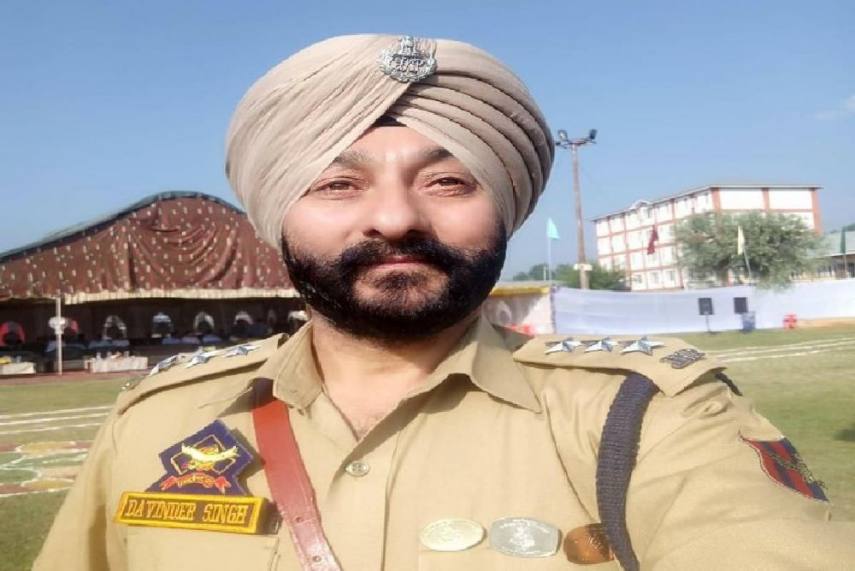 Police arrested Davinder Singh at Mir Bazar in Jammu and Kashmir's Kulgam district on Saturday, along with Hizbul Mujahideen terrorists Naveed Baba and Altaf, besides a lawyer who was operating as an overground worker for...
---
Republic Day Eve: Among the 189 gallantry awards, 134 personnel are being awarded for their gallant action in the Jammu and Kashmir region, a home ministry spokesperson said.
---
Police said a special investigation team is handling the interrogation of the 'arrested accused officer'.
---