Actress Florence Pugh got candid about her early days in the entertainment industry.
---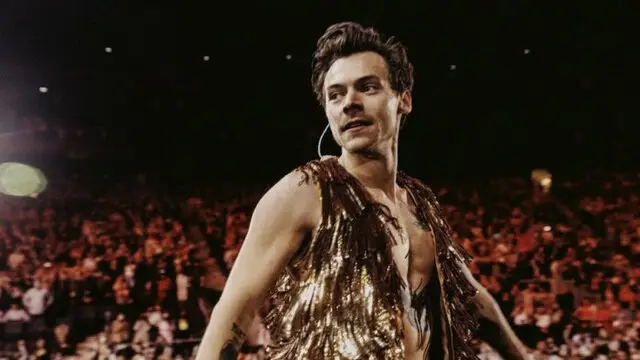 Former One Direction member Harry Styles, who is gearing up for the release of his film 'Don't Worry Darling', has heaped praises for his co-star Florence Pugh and said that he is a fan of her work.
---
Marvel Studios President Kevin Feige announced an A-list crew of familiar cast members for the upcoming team-up film 'Thurnderbolts' during Marvel's D23Expo panel.
---
Reality TV star Kim Kardashian recently confessed that she is "obsessed" with the 'Don't Worry Darling' star Florence Pugh since seeing her in the psychological drama alongside Harry Styles.
---
The allegations of on-set tension of the recently released film 'Don't Worry Darling' have been refuted by 40 crew members and production team of the film, reports 'People' magazine.
---
The Venice Film Festival blocked a journalist from asking a question about Shia LaBeouf at a press conference for Olivia Wilde's 'Dont Worry Darling' on Monday.
---
Music composer John Powell, who is known for scores of 'How to Train Your Dragon', some 'Ice Age' films and 'The Road to El Dorado', has scored the background for the recently released Harry Styles film 'Don't Worry...
---
Florence Pugh was very disturbed by the comments on her "small breasts" in a sheer dress.
---