Hindu and Muslim communities together celebrated Eid at Jahangirpuri's Kushal Chowk by exchanging sweets and hugs, giving a message of peace and harmony in the area that witnessed communal violence last month.
---
After a gap of two years, the Namaz of Eid was performed in mosques across Delhi, including at the historic Jama Masjid and Fatehpuri Masjid, as Covid-19 restrictions remain suspended due to a dip in cases.
---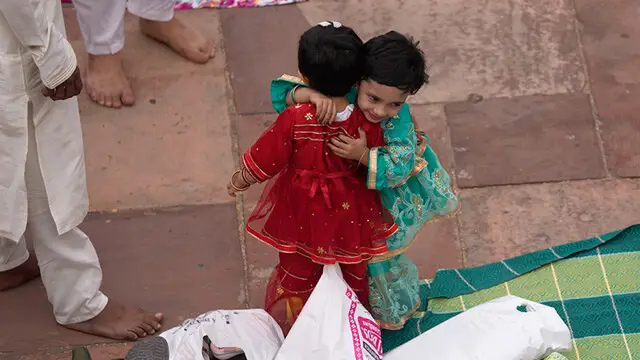 The festival of Eid-ul-Fitr is being celebrated in the country on Tuesday following the Islamic holy month of Ramzan. Ahead of the festival President Ram Nath Kovind, PM Modi and other politicians extend greetings.
---