To protest Rahul Gandhi's disqualification from the Lok Sabha, the Congress and other opposition parties in Andaman and Nicobar Islands have decided to stage demonstrations jointly at three locations. 
---
As a mark of respect on the anniversary of the emergency, 'Black Day' has been observed by the BJP government.
---
The Kuwait Government has decided to deport ex-pats who had participated in demonstrations and sit-ins over the controversial remars against Prophet Mohammad.
---
Iran's judiciary identified those executed as Mohammad Mehdi Karami and Mohammad Hosseini, making it four men known to have been executed since the demonstrations began in September over the death of Mahsa Amini.
---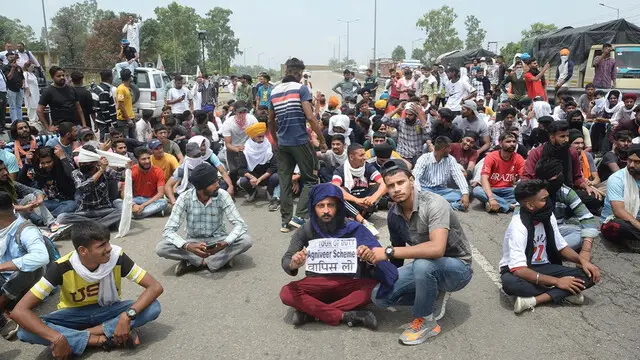 A nationwide protest led by farmer Rakesh Tikait against the Centre's Agnipath military recruitment scheme has been launched.
---
The marchers are also mourning three people killed outside a Kurdish cultural centre in Paris two weeks ago in what prosecutors called a racist attack.
---