Besides enhancing genome sequencing and ramping up whole genome sequencing of positive samples, he had also laid stress on creating awareness about following Covid-appropriate behaviour.    
---
The Minister also called on people to join hands with the government and follow precautionary measures, while making it clear that there is no proposal to impose restrictions that will hamper economic activities.
---
Union Health Minister Mansukh Mandaviya on Monday said all state health ministers will take part at their level in the mock drill to be conducted throughout the country at all Covid-19 hospitals as part of the precautionary...
---
Health institutions across Jammu and Kashmir conducted mock drills on Tuesday to check their preparedness to deal with any situation due to coronavirus.
---
The health minister also interacted with the hospital officials and instructed them to be prepared for any fresh outbreak. 
---
The mock drill will assess bed availability, manpower, referral resources, testing capacity, medical logistics, telemedicine services and medical oxygen availability, among other things.
---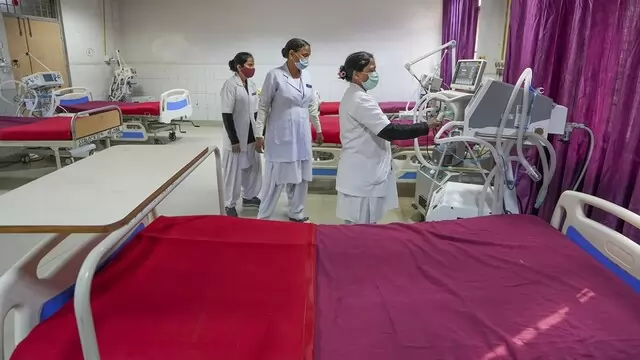 Punjab and Haryana health ministers on Tuesday monitored the Covid mock drills in various government hospitals of their states
---