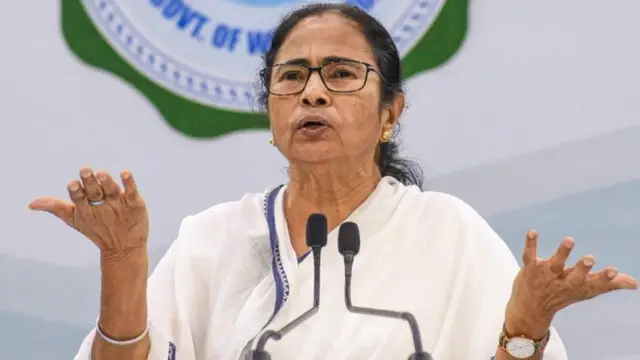 Mamata Banerjee said that she does not take the pension of Rs one lakh per month due to her as a former MP and has also not taken any money from the state exchequer since becoming the chief minister in 2011.
---
The central agency also arrested Arpita Mukherjee on July 23, a day after unearthing unaccounted cash worth over Rs 21 crore from her flat in south Kolkata. This time, the cash was found in another apartment owned by her at...
---
The name of Karan's associate Anup Das who was killed in the blast in Paschim Bhanganmari village on January 3 also featured in the charge sheet filed on Friday, according to a statement of the central agency. 
---
Ashok Gehlot tweeted that the Enforcement Directorate (ED) action came after the agency tortured party president Sonia Gandhi and Rahul Gandhi in the name of interrogation.The ED is now taking such actions for face saving.
---
Arpita Mukherjee was arrested by the ED on Saturday after grilling her for several hours at her residence in a posh apartment block in south Kolkata, where crores of rupees in cash and other valuables were allegedly...
---
"We were not satisfied with Mrs Banerjee's replies, hence we are questioning her again," the CBI officer said. The CBI had last year also interrogated Ruira Narula Banerjee's sister Menoka Gambhir, her husband and...
---
Nearly Rs 50 crore in cash along with gold was recovered from apartments linked to Arpita Mukherjee, one of Partha Chatterjee's close aides, as per sleuths of central agency.
---
This is the second time that Chatterjee, who is also the TMC secretary general, appeared before the central agency. He was grilled by CBI sleuths on Wednesday last week for three and half  hours and was asked to come again...
---