Delhi recorded a low of 28.4 degrees Celsius, two notches above the normal, while the maximum temperature settled at around 38.1 degrees Celsius, four notches above normal.
---
The previous highest temperature for February was 39 degrees Celsius, recorded on February 19, 2017, said Vijin Lal, a scientist with the IMD Ahmedabad meteorological centre.
---
The minimum temperature was recorded at 13.1 degrees Celsius, three notches above normal, according to India Meteorological Department.
---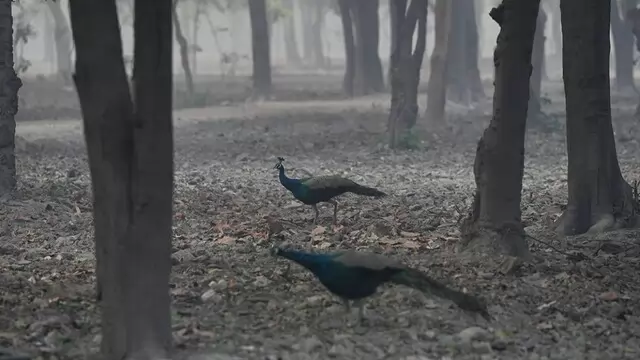 Delhi on Monday recorded a maximum temperature of 29.3 degrees Celsius, three notches below the normal while the minimum settled at 16.7 degrees Celsius, a notch below the season's average.  
---
The capital Delhi had on February 10 logged a maximum temperature of 29.7 degrees Celsius, the highest in the month in two years, according to IMD data.
---
In north India, the indication of winter starts from mid-November when minimum temperatures drop gradually to settle below 15 degrees Celsius and nights turn chilly.
---
The relative humidity was recorded at 86 per cent around 8.30 pm, it said. The air quality index (AQI) of Delhi was in the moderate (148) category around 9 am, data from the SAFAR showed.
---
The 322-foot (98-meter) rocket — the most powerful ever built by NASA — remains on its pad at Kennedy Space Center with an empty crew capsule on top.
---