Birendra Lakra was part of the bronze-winning Indian men's hockey team in Tokyo 2020. He shared a flat in Bhubaneswar with the victim and a girl.
---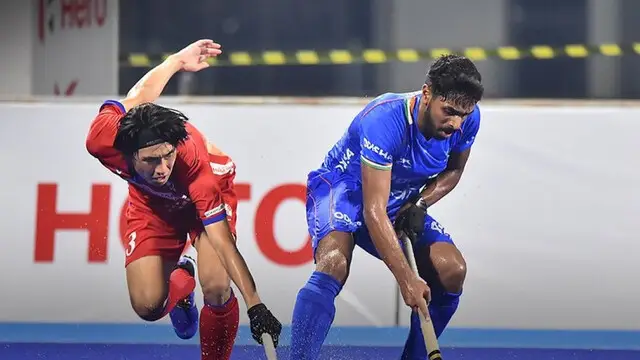 India finished third in the Super 4s while Japan finished fourth. Watch IND vs JPN live in India.
---
If India win against Malaysia on Sunday, they will confirm a final berth for themselves. Check India Vs Malaysia, Asia Cup Hockey 2022 live streaming details.
---
Raj Kumar Pal scored the all-important goal in the 6th-minute to help India beat Japan in the Asia Cup hockey.
---
India eye a final berth with their last match of Super 4s against South Korea in Asia Cup hockey 2022. Check India Vs South Korea match live streaming details.
---
India, who lost 2-5 against Japan in the pool stage, scored two eye-catching field goals to register a narrow win in Asia Cup, Super 4s.
---
India defended Raj Kumar Pal's 6th-minute strike to beat Japan by a solitary goal in the third-place game of men's Asia Cup hockey 2022. Catch IND vs JPN highlights.
---
India started the Super 4s round at Asia Cup 2022 with a clinical performance against Japan in Jakarta Saturday.
---