India wants to overhaul the mechanism through which it governs the fast-evolving tech sector and reams of data government initiatives and private sector produce. With Prime Minister Modi's desire to imprint his muscular...
---
Amidst dwindling support from America's blue-collar workers, Biden aims to make ground by delivering a speech from a union training center in Cleveland.
---
The governor assured that an exit from the easy liquidity conditions will be smooth and there will be a "soft landing"
---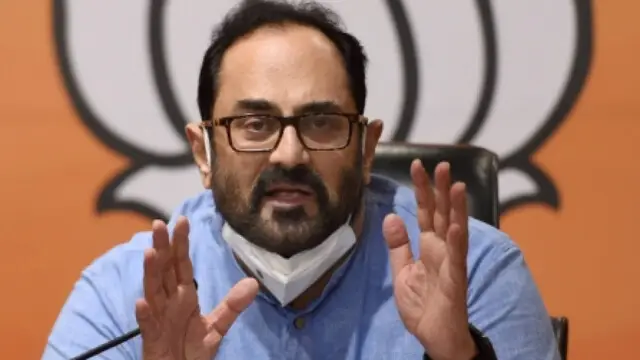 Speaking at the India Internet Governance Forum (IGF) hosted by FICCI, Chandrasekhar further said the internet, which has been a force for good, has also increasingly begun to represent risk, user harm and criminality
---
Facebook recently took down a campaign video of Republican Missouri US Senate candidate Eric Greitens brandishing a shotgun and declaring that he's hunting RINOS (Republicans In Name Only)
---
"They (big tech) carry risks, which need to be properly assessed and dealt with," Das said while speaking at Modern BFSI Summit 2022 organised by Financial Express
---
With firings becoming a common practice among the Big Tech—once the bastion of stability—finding job security for techies may get more difficult, particularly with start-ups having gained the hire-fire-at-whim reputation
---