Join us as we take a look at the newest meme coin news with Big Eyes Coin's centralized exchange listing and other news from Shiba Inu and BabyDoge Coin.
---
Crypto investments are made based on the future outlook fo the projects. While a score of investors have joined Big Eyes Coin, Dogecoin, and Polygon, what does the future look like for these projects? Let's find out!
---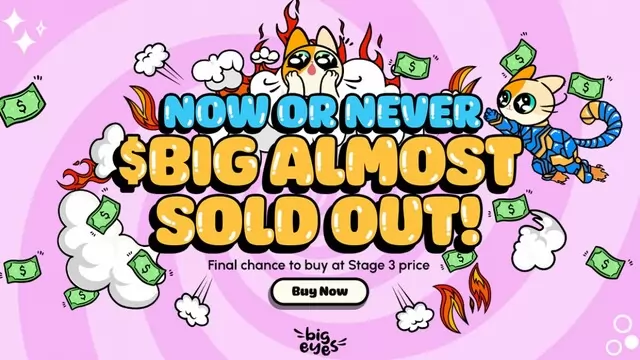 Staying ahead of the latest trends is paramount if you want to become a seasoned investor. We'll discuss Ethereum as a gateway crypto, Pepe Coin's sudden drop, and Big Eyes Coin's epic presale. 
---
Getting listed on a major crypto exchange is an admirable feat. What does it take for a cryptocurrency to get listed on big CEXs like Binance?
---
Exploring three coins listed on decentralized exchanges.
---
Discover the power of presales with Ethereum's (ETH) remarkable success story and another one in the making from Big Eyes Coin (BIG).
---
A score of meme coins are rushing to the top! Big Eyes are fighting square and with all might against Shiba Inu and Floki Inu. Who will win? Let's Find out!
---
In this article, we will help you make a wise investment option by giving you the list of the top three best altcoins -BIG, SHIB, and PEPE- to buy in 2023]
---