Ever since the recent launch of India's first indigenous aircraft carrier INS Vikrant, the focus is back on India's naval capability. There's also a debate between sea denial and sea control strategies, whether India...
---
He said the Navy has 130 ships, including warships and others, 60 helicopters of all types and four submarines. He said the ENC is getting ready to host two events of significant national and international importance.
---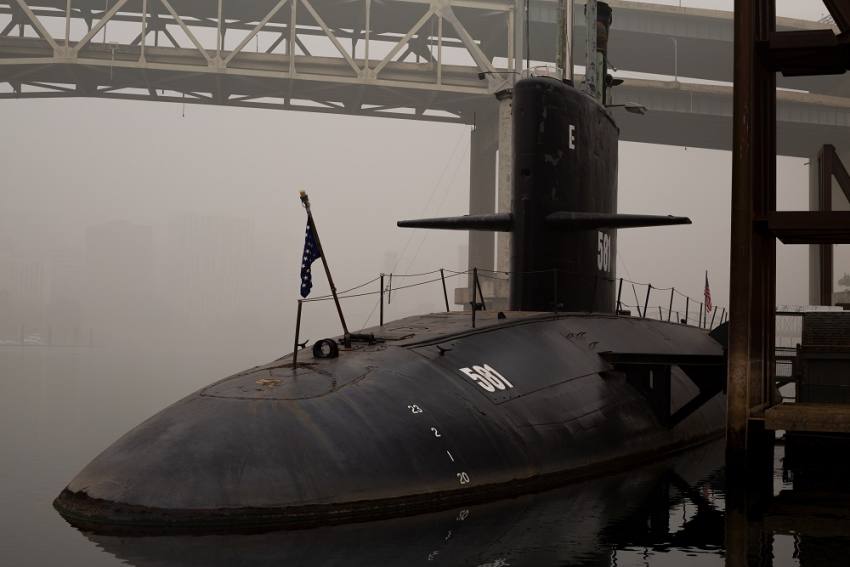 Navy Chief Yudo Margono said Saturday that rescuers found several items including parts of a torpedo straightener, a grease bottle, etc from the submarine.
---
"Prosperity, security and growth of all through cooperative collaboration is our driving motto. The focus is on safety, security and stability at sea," he said.
---
The grim announcement comes a day after Indonesia said the submarine was considered sunk, not merely missing, but did not explicitly say whether the crew was dead.
---
The Indian Navy has already sent a deep submergence rescue vessel (DSRV) to help the Indonesian Navy find the submarine that has been missing since Wednesday.
---
President Kovind was addressing the Naval fleet during the President's Fleet Review-2022. The parade showcased the preparedness of the Indian Navy for any contingency.
---
The KRI Nanggala 402 went missing after its last reported dive Wednesday off the resort island, and concern is mounting the submarine may have sunk too deep to reach or recover.
---